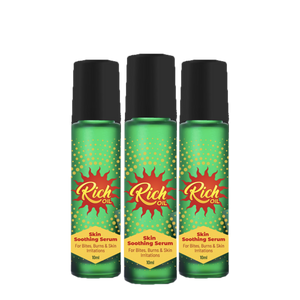 You can not beat the savings on this amazing deal! Three of our top-selling rollers for a great price.
The same original Rich Oil you love, in a convenient rollerball x three. Be a hero and share with your friends and family.
Roll me on minor skinjuries for near-instant relief.
10ml liquid, ready for your purse, fanny pack, and glove compartment.